We have a truly positive effect on our customers, employees and Corporate Image. Potential is tracked down and tapped, challenges are identified and mastered at an early stage. With an extensive wealth of experience on board and fresh wind in our sails, we navigate even bulky projects smoothly to the targeted coordinates.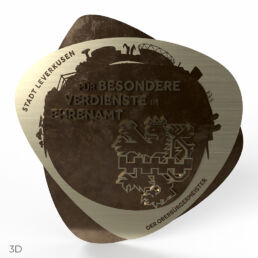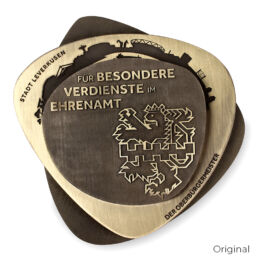 Scribbles on paper or pixels on the screen today, something tangible tomorrow. This is how individual wishes of our customers as well as our own creations take shape.
A brilliant idea that fits the occasion is what is needed. We at Haarhoff GmbH feel at home in this area. Because we not only master our craft and have extensive know-how, we also like to live out our creativity. And that's what our customers notice: with innovative concepts and unusual ideas, we always know how to impress.
Thanks to interdisciplinary competencies and broad horizons, we can configure completely individual campaign concepts from a single source and design them successfully in the long term – for example, an all-round harmonious loyalty management.
Not only our customers but we ourselves also have high expectations of our work. With exceptional quality and organizational engagement, we carry out both large and small orders.
With our own production, we guarantee fast delivery and a high degree of individuality.
No more unnecessary paperwork and long processes! We offer our customers the optimal solution for their business. Together we develop individual strategies to turn rigid concepts into a path of high flexibility and agility. At the same time, we help to keep track of existing resources and interfaces and also to optimize them for our customers, if desired.
A successful communication strategy or incentive campaign requires perfectly functioning logistics. The logical consequence for us: We take care of all the logistics for our customers ourselves. Because we attach great importance to being able to offer everything from a single source.