The more discreet, the better
Logistics is our unobtrusive performance in the background. That's why our in-house warehouse and logistics center is not far from our headquarters in Leverkusen-Wiesdorf. With state-of-the-art technology on an area of around 3,000 m², we can fulfill all requirements and handle exacting large orders as well as spontaneous special requests safely, reliably and quickly.
CRM/Monitoring
Customer loyalty and satisfaction are the goal, a good CRM is the safest and most effective way. It's not about randomly addressing as many customers as possible, but about reaching the right and important contacts in the best possible way - and measurably!
Telephone customer service
No matter who we have on the line for what reason: our customer service is an established offer for different formats and projects. One thing always remains the same: participants can rely on the professionalism, friendliness and helpfulness of our employees.
Privacy
Data protection is a topic that is as important as it is sensitive. Most people know that, but only a few know exactly what is allowed, what should be avoided if possible, or what is current and what has changed. It's a good thing that our specialists manage data protection reliably and securely.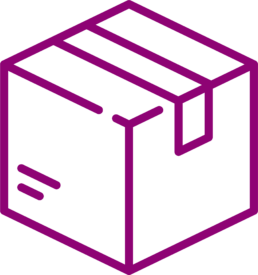 Shipping management
Promotional gifts, merchandise, bonus programs and more: What would be our most important aspects if they "were not well received" by the addressee in the truest sense of the word? Dispatch management makes a significant contribution to the coherent overall impression: for the right shipment at the right time in the right place.